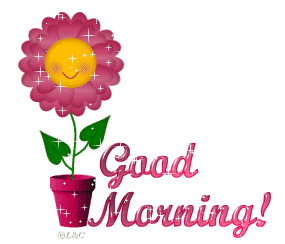 It's 7:45 in the morning. I've been up since 7:10. Why oh why can I never sleep in?
Nothing new to report. I'm still feeling very good. Diffinatly getting tired but I'm ok with that. Starting to gain weight but it has nothing to do with the baby - I've been eating horribly and can't seam to stop!!! I'm disgusted with myself. I will be going to the grocery store later and stocking up on fruits and vegetables so I can get back to eating healthy. I am also going back to the gym tomorrow. I'm going to make an appointment with one of the trainers to give me a new workout that is more suited to my situation. Obviously I can no longer to ab work (DAMN!) but I can pretty much still do everything I did before just in moderation.
Today is the wake for my friend Brian. It is going to be so sad and PACKED. He worked for several different schools within the district so there will be students and teachers galore. I'm going to go first thing, so I can beat the crowd and get a chance to see Meagan, his wife. I still can not get over his death. He was way too young to die. My sister is best friends with Meagan and has been with her every day. She is doing exceptionally well, but I don't think it has sunk in yet. When the funeral is over, and everyone goes back to their lives, it will sink in. But thankfully, Meagan has a great family, and great friends.
My sister had to give the news to my 9 and 7 year old nephews. Uncle Brian was their buddy. They took it ok. Austin of course is keeping it in and not asking any questions, Owen asks questions from time to time. He asked Jess yesterday if he'll ever get to see Uncle Brian again. It breaks my heart that those boys have to experience such a horrible loss at their age. It is not fair. This does not happen to people we know - it happens all of the time - but not to MY friends.
Owen saw this rainbow on Saturday and said to my mom, "It's for Uncle Brian". He is so sweet.
My girlfriend Courtney came over with her dog yesterday and then we took our dogs to the local animal shelter for the Blessing of the Animals. My dog Caige was so good. Here are some picks of Caige and Casius. Caige is my dog - he's the dark colored dog, he is a Cane Corso (Italian Mastif). Casius is the light colored dog, he is a South African Borbel. I think Caige is gay because he would NOT leave Casius' penis alone and every once in a while, Caige's ass would start the humping motions. Ha ha - it was too funny.
This was the first time Caige and Casius met - they were so good and had fun playing with each other. Even though Caige was annoying and would not stop trying to dominate Casius - which I guess is normal since it was Caige's house.
Ok - that's all for now, time to go clean and go grocery shopping. Typical Sunday for me!!!