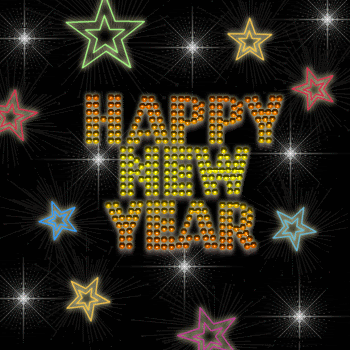 I hope each and every one of you have a Happy & Healthy New Year!!!
Marcus & Maddox will be 9 months old on Saturday. I just can not believe how quickly time has flown by.
Marcus is rolling all over the place. Maddox is now just starting to roll from back to belly...he'll be rolling all over before you know it. Both boys are sitting up on their own pretty much. Maddox does great while Marcus needs someone or something behind him as he thinks it's pretty funny to fling himself backwards.
They are such a joy to be with. They constantly make me laugh. I have to say, they are the happiest babies I have ever met.
A few picks from Amanda...a wonderful, lovely photographer we are lucky to have met.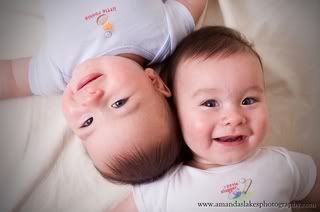 And some from Christmas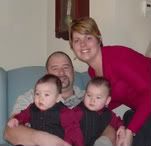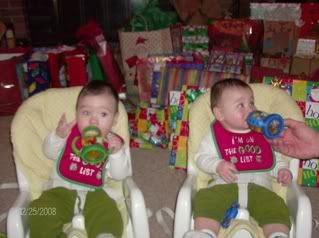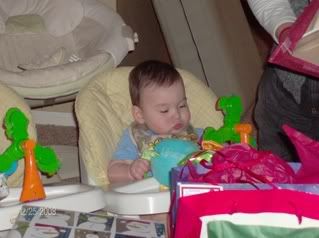 My little Mobsters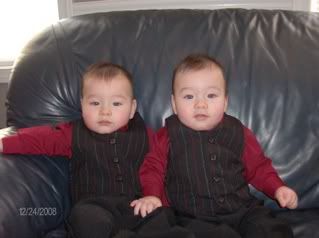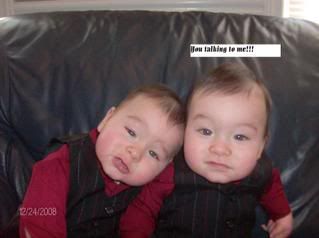 That's all for now. Thanks for stopping by!