This week's Multiples and More Blog Carnival Question of the Week is a fun one! (Well, except for the dying part.) What things have you always wanted to do in life?
What are the top ten things things on your "bucket list"?
1. Take a family vacation. Poppa Bear, Big Bear, Little Bear, and Me. I would love to get away, just the four of us. Somewhere tropical, fun, and kid friendly.
2. Learn to run. I've always wanted to be a runner, but I just can't do it. Now mind you, I don't have a regular exercise program so I should probably start there.
3. Purchase a summer home on one of the many lakes near our town.
4. Go on a shopping spree and NOT have to worry about how much money I'm spending. Can we say a REAL coach bag???
5. Get a pool for our back yard. Nothing fancy, just a pool.
6. Be able to afford to work part time so I can be home spending more time with my children.
7. Visit my BFF Barb in North Carolina whenever I want.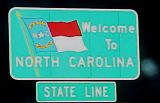 8. Take a vacation - a second honeymoon maybe - with Poppa Bear. Just the two of us.
9. Take a photograpy and PhotoShop class.
10. Become a professional photographer. (see number 6)