Ok, so my birthday is this coming Thursday, the 5th. My husband can NEVER wait until my birthday or Christmas to give me my gift. He's a little kid when it comes to things like that. So anyway, Friday, I was getting ready to go to work, and I noticed there was a gift box and a note IN my purse. I pulled the note and box out. The note read, "I promised to get you the real thing some day. You deserve it because you mean the world to me." And THIS is what was inside the box: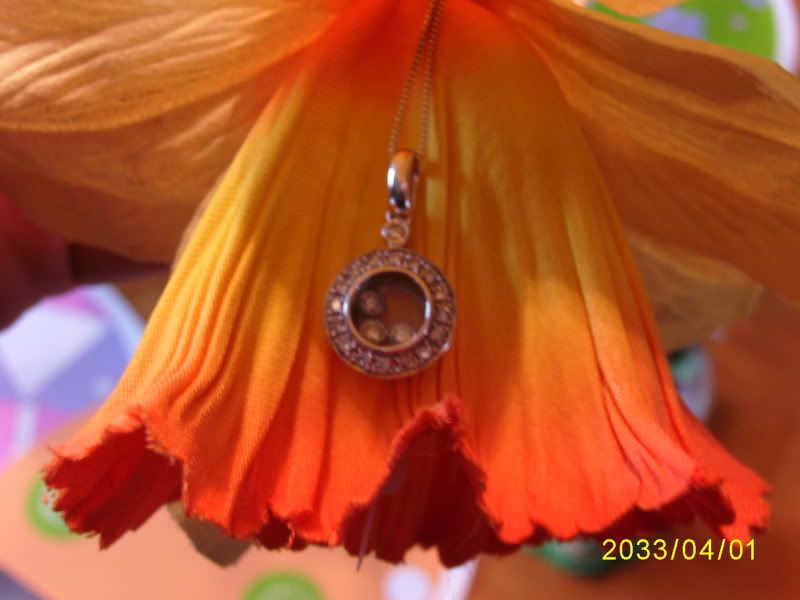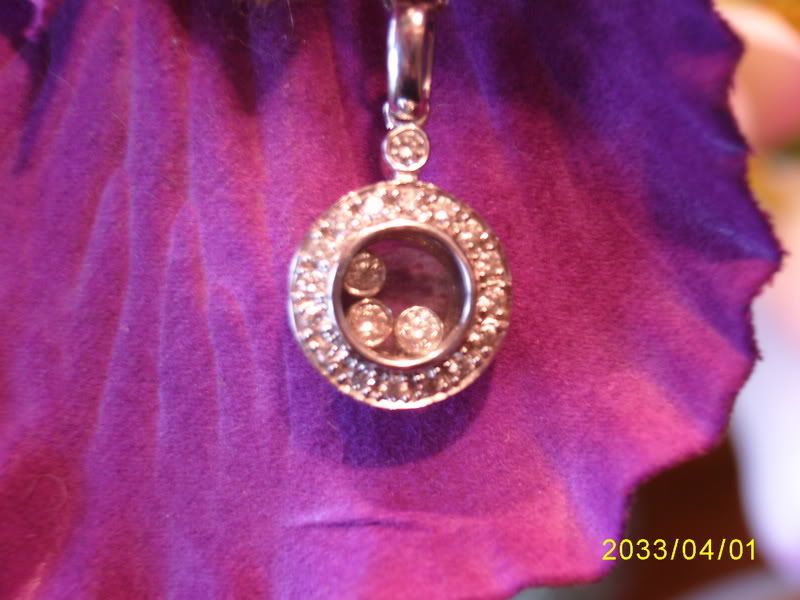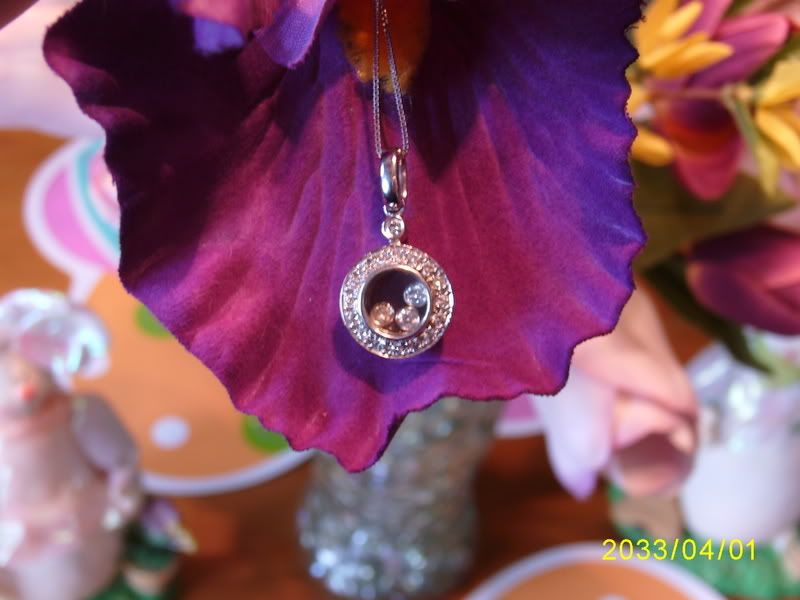 I am so spoiled by my husband. He LOVES buying me jewelery. I am one lucky girl. What he meant about buying me the real things was, I bought a necklace similar to this in Mexico while on our honeymoon, but the one I bought was sterling silver and CZ's. Well, I'm alergic to sterling silver but torture myself wearing the necklace but last week I broke out in a huge rash on my neck. So now - I have the REAL thing. I'm so excited! It's so beautiful and sparkly. These pictures don't do it any justice.
Enough about jewelry. HAPPY APRIL FOOL'S DAY!!!
My girlfriend called me this morning. She's actually a client of mine. She decided, since she has a huge empty basement, that she should teach herself how to rollerblade down there before going out in public. Well, she shattered her wrist yesterday and now has to have surgery. I was like, "Is this an April Fool's Joke?" Well, it's not! She's so funny though because she's all worried about whether or not I'll be able to do her nails this week. And she didn't even break a nail in the fall!
Well, it's Sunday, my typical cleaning and doing laundry day. How exctiting! My husband is upstairs in bed hung over from going out with the boys last night. He better think of getting up soon. I need to clean and he needs to get out of the house because I turn into She Devil when I clean.
Have a great day all!!!